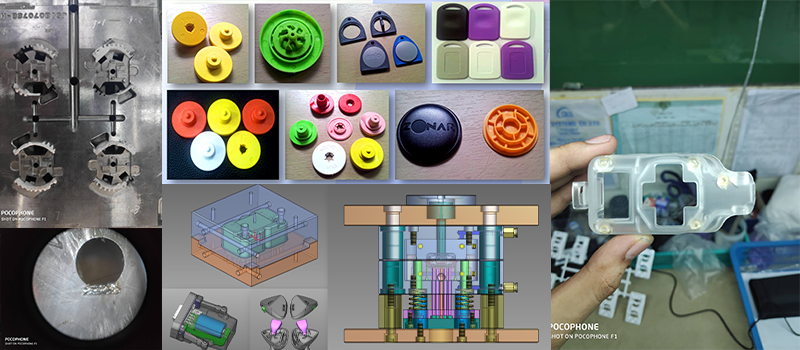 Currently, at CES, we have more than 20 injection molding machines and 1 multicolor injection machine. We also have Vacuum thermoforming machine, screen printing, padprinting, CNC milling, EDM machine, Laser engraving machine all of these are for our customer support. Our business focuses on plastic injection molding. One of our outstanding is to provide customer's tooling support, maintenance, or modification customer request. As we have sufficient potential, we are able to respond to customers' needs immediately with a reasonable price.
Not only plastic injection molding, We can also manufacture molds and tooling by ourselves at CES because we have machines and experienced staffs. If the mold is manufactured by CES, we will be responsible for all tooling problems. Customer also can test the production of plastic parts at CES immediately because we have injection molding machines for new tooling trial production.
"OVER 15 YEARS IN INJECTION MOLDING INDUSTRY"

We can also paint plastic parts such as Pad printing or Screen printing for customers as well. We are able to laser marking on plastic parts whether barcode or running number. This is an important point why customers are in the area of electronic industry trust and ordered from us .
In addition to accurate production,We also have product's quality control before sending to the customer. We have Video Measureing Machine for measuring product that require high accuracy. Including standard equipmenst for measuring product and resistivity inspection for conductive, ESD. of plastic with additive carbon added. We check the value before sending every time. If the customer wants to check the value with precision whether product's the size, thickness, color( Delta E ), or barcode reading, we have all of these outgoing process.